Moxie Cinema
305 S. Campbell, Suite 101
Springfield, MO 65806
Get email updates about new films, events at The Moxie and more.
Frequently Asked Questions
How do I buy tickets?
You can buy tickets in advance online through our website or purchase them in the theater.
Our ticket structure is as follows:
• Adult: $9
• Members: $6 Click here for info.
• Senior (65+): $8
• Student (with ID): $8
• Early Bird (before 2:00 pm): $7
• Monday/Tuesday Special: $6
• Special Series: $5 and up (depending on the event)
Free screenings: first come, first seated. Online ticketing unavailable.
Ticket prices are subject to change.
For online ticket sales, you will receive a printable receipt with a barcode. Simply pass that receipt under the barcode scanner on the box office desk and a ticket will be printed out for you. You may also bring in your confirmation number in lieu of the barcode. Note: We CANNOT void any tickets purchased online. Any problems or questions regarding online ticket sales? Contact PrintTix at (866)323-5411.
For online ticket sales, you will receive a printable receipt with a barcode. Simply pass that receipt under the barcode scanner on the box office desk and a ticket will be printed out for you. You may also bring in your confirmation number in lieu of the barcode.
You can also buy advance tickets at the theater – the box office opens 30 minutes prior to the first show of the day and closes 15 minutes after the last. Check out our ticket page for all the details on ticket pricing.
Where are you located?
We are located at 305 S. Campbell in downtown Springfield. Our front entrance is on McDaniel across from Kai and just one block south of the Hollywood/Regal 14 multiplex. Click here for a video showing how to get into the College Station Car Park and find our lobby entrance from inside the car park.

Where do I park?
The theater is attached to the College Station Parking garage, which has more than 400 free, covered parking spaces. The elevator in the garage's southeastern corner will take you to the ground floor and you can walk into our lobby without ever leaving the building. You'll also find street parking on both McDaniel and Campbell.

Click here for a video showing how to get into the College Station Car Park and find our lobby entrance from inside the car park.
So, the Moxie is a non-profit?
Yes! Unlike other theaters in town, we have a mission: the Moxie exists to enrich our community through film and its power to engage, educate and inspire. Sure, we show movies and sell tickets…but at our core, we exist to make our community a better place to live. Learn more about our mission and how we work to achieve it in the About Us section.
I love your mission – how can I support you?
First and foremost, come and see films! If we had two more people at every screening, every day, that would cover our utility bill; office supplies; telephone and internet service for a year. If you'd like to do more, please consider becoming a Member (learn more here) or making a tax-deductible gift, which you can do here. If you are interested in volunteering, let us know.
How do I keep up with all things Moxie?
Moxie insiders know the best way to stay informed is to sign up for our weekly e-newsletter – all we need is your email address, which you can enter in the top right corner of this page. In addition to showtimes, we'll fill you in on all the great films and events so you won't miss a thing.
If you're on social media, we want to be friends! Follow us on Twitter , Facebook, Snapchat and Tumblr!
Why should I be a member?
Members are the life-blood of the Moxie: not only do they provide the financial support we need to develop innovative and educational programming that enriches our community, but they also form the basis of our incredible community of supporters that make the Moxie such a special place. What's more, as a member you get all sorts of perks, like reduced ticket prices and free admission to select screenings. Visit our Membership page for all the details.
Do I have to be a member to see movies?
Nope…but we'd love to have you as a member!
Can I buy a membership as a gift?
Well, aren't you thoughtful? Absolutely! A Moxie membership makes a great gift for all the movie-lovers in your life. Click here to get started.
Do you have gift cards?
Do we ever! Our gift cards are redeemable same as cash at the box office and can be used for both ticket and concession purchases. You can buy one next time you're in or click here to purchase online.
What's the best way to reach you?
We love hearing from you!
If you want to know what's playing and when, call the Movie Line: 417.429.0800
If you have a question or want to speak to a real person, call the Office Line: 417.429.0801
If you want to email us, write us at info@moxiecinema.com
Don't forget to sign up for our weekly newsletter in the box above; we'll send you all the details on screening times, films, upcoming events, and more.
Be sure to follow us on social media as well: Twitter , Facebook and Tumblr
Do you rent out the theater?
Yes! We regularly host private screenings, birthday parties, corporate meetings and seminars, cocktail receptions, summer camp groups, school group screenings, independent filmmaker screenings, and fundraisers.
The starting rental fee is $350 for up to 40 guests (including adults). Theaters are available weekdays before 4pm and Saturdays & Sundays from 9:30am-12:00pm, on a first come-first served policy. This price includes 84 seat theater for the film of your choice. Catering is allowed at no additional charge. Contact Mike Stevens at mike@moxiecinema.com for more information.
What's the differnece between my M.U.M.P.S. card and a Bulk Pass?
The Moxie M.U.M.P.S. card (below) is our loyalty card. Pick up your card at the box office to start earning perks like free tickets and popcorn. No need for members to hold on to a second card, this scannable card will allow us to access your member info at the register.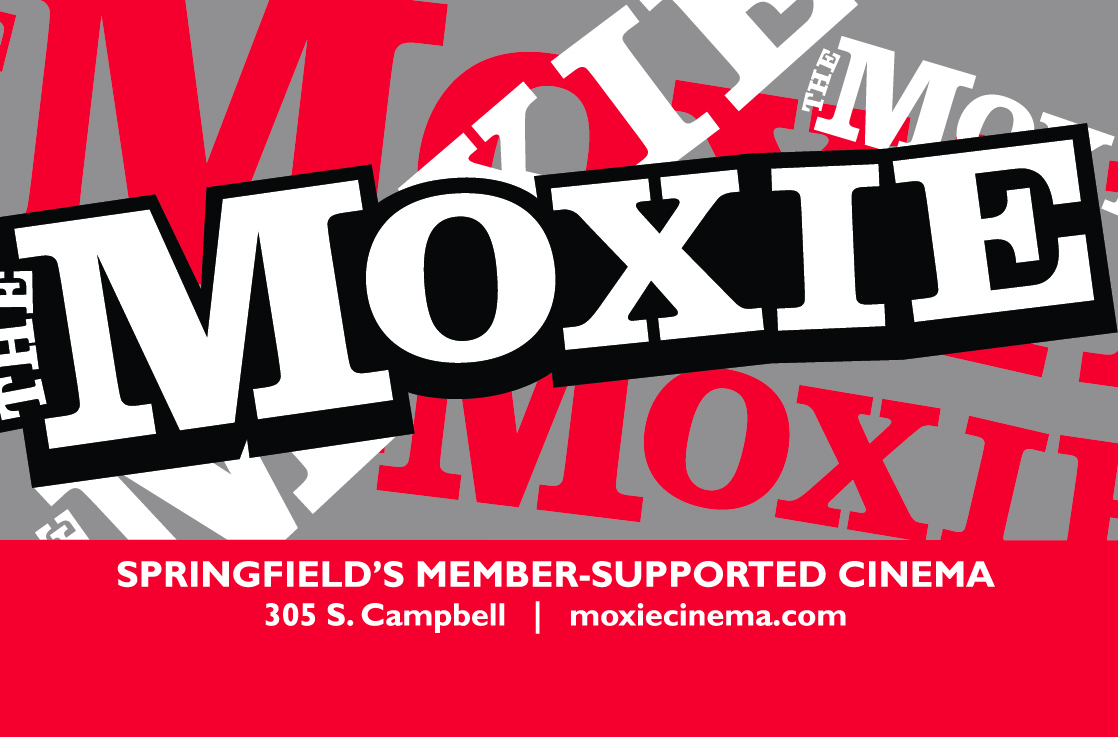 Our BULK PASS (below) is a swipeable card allows you to purchase 10 tickets for $60, locking in our lowest ticket price of $6. You can purchase one at the theater or online.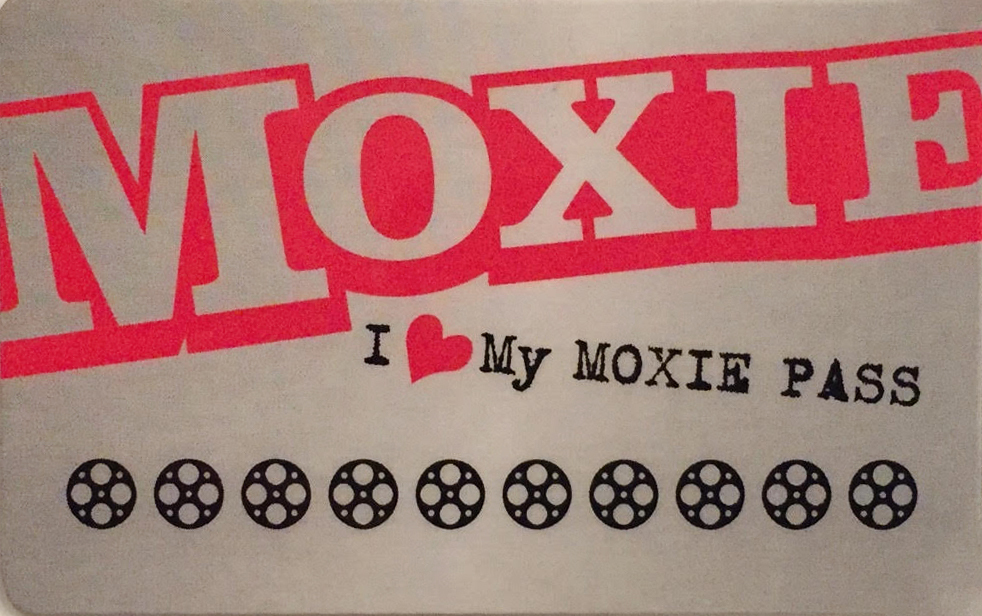 Should I buy a ticket ahead of time?
We do ocassionally sell out one or both of our theaers...especially come Oscar season. If you are driving in from out of town or are nervous about securing a seat you can purchase tickets here.
Are you going to play....?
We have a very fluid schedule and are always looking at things coming down the pike. With only two screens we can't get to everything but we try our best to play the best films on offer at any given time. If you have a suggestion, let us know below.
FILM SUGGESTIONS
Would you be willing to donate tickets to...?
As a nonprofit, the Moxie is happy to consider requests from other nonprofit organizations for donations of tickets or memberships for fundraising events.

TO BE ELIGIBLE FOR A DONATION, YOUR ORGANIZATION MUST:
represent the cause directly (no third-party fundraisers)
be a federally recognized 501(c)3 nonprofit in the Ozarks
provide a federal tax identification number (EIN)
submit a donation request at least 1 month in advance
not have received a donation from the Moxie Cinema in the past 12 months
NOTE: The Moxie receives many requests for donations and we cannot accommodate them all.

I made a movie, how can I show it at the Moxie?
First off, congratulations! We love supporting local filmmakers through low cost public screenings during slow periods in our schedule...usually this means Sunday nights. If interested, please send us an email with the answers to the following questions below. If you would prefer a private screening for friends and family, please take a look at our rental information in the FAQ page.

Film Information: Title; Genre; Running Time; Rating
Format: Digital; DVD, 35mm, etc...
Film website or trailer link:
Brief Description:

Contact Information: (Name; Phone; Email)
Relationship to film:
Local connections of film:
In what date range are you hoping to screen your movie? (We recommend a minimum one month lead time to help you promotional efforts)

Other:
Marketing Information:
How do you plan to market your film? Please be as specific as possible (posters, fliers, press releases, etc...)
Who would your film appeal to?
Why do you want your film shown at the Moxie?
Has your film been previously shown? If so, when and where
Terms: If ticket sales for the screening fail to reach $100 or more, the Moxie will retain 100% of all ticket sales to cover a portion of the expenses incurred to host the screening. After clearing $100 (aka 20 tickets sold at $5), filmmakers receive 50% of the total box office gross. Ticket price is determined by the Moxie, but can be negotiable.
Moxie Cinema will market the film via website and newsletter but it is up to the filmmakers to be responsible for all other marketing efforts.